Transportation

>
We are convienently located near the Dupont Circle Metro - South Exit - and we offer valet parking for your convienence. In addition, we offer a variety of creative ways to arrive to your event in a style that matches your personality.
Did you know?
that the mansion was featured in national geographic traveler magazine?
Hosting a "Bee Green" Party? Arrive on Segways. A Cinderalla party? How about a horse and carriage? Class Reunion? We will get you a big yellow school bus! No matter what you dream up we will work with you to make it happen!
valet parking pricing
event: $20/car plus applicable taxes
overnight: $30/car plus applicable taxes
Click the button below to contact us about special transportation
partner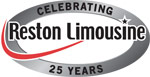 "The Mansion on O Street is a unique haven for my heart and mind..."

— arlo guthrie